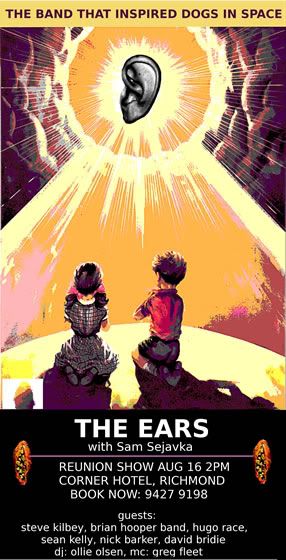 If you know anyone whose interest might be piqued by the Sails of Oblivion gig, feel free to forward this e-bill.

And to quote original keyboardist Gus Till's reaction:

"I recall you telling me that when the name 'The Ears' was decided upon it was also unanimously accepted as bleedin' obvious that it should never ever be mentioned that under NO circumstances would a picture of an ear ever be involved with anything ever associated with aforesaid group! But in one eye and out the other, the passage time of time has nullified this once unbreachable position.

But the ear of god? I like it!!"