Here's Cathy and I after the Ding Dong show. If I've ever had more fun on stage, I can't remember it.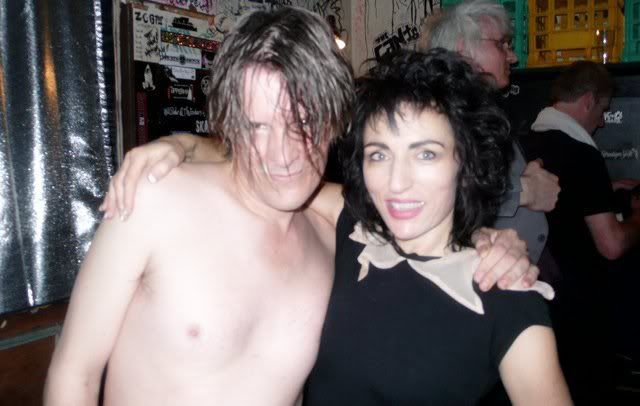 First off, thanks to Amanda for getting me back to this blog. Obviously, I've fallen out of the habit of updating it, though not of writing generally - of course. Ambergris, the play I've mentioned often over time, needs just a little polishing before it's complete, and I've been working on a couple of novelettes which will soon be in need of publishing.


But first things first. I was walking Polly to rainbow guides this afternoon when I saw a flash of colour in someone's driveway. Colour and movement. Now, being somewhat of a birder, and having a pretty good knowledge of the birdlife around here, I was astounded to see an absolutely gorgeous male sacred kingfisher, flopping about on the concrete, unable to fly, presumably injured. Polly helped me capture it and we brought it home, boxed and watered it. Thankfully, it is not the kind of bird that drops dead from shock. Rather the opposite. As you'll notice from the picture, it has a reasonable amount of fight left in it.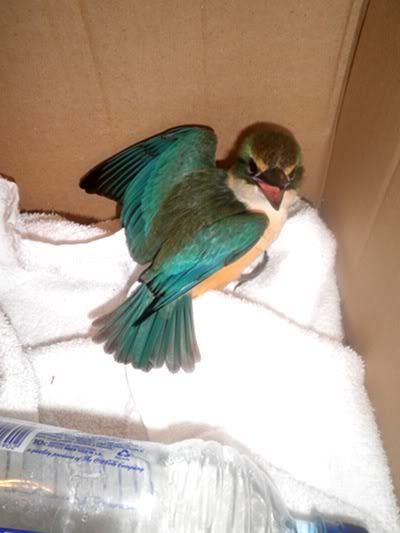 It's presence in Mt Waverley is really quite a mystery. Polly, strangely, named it The King of Switzerland.

Next, for anyone interested in the long delayed re-release of the Beargarden album, let me raise your hopes once more. Bruce Butler and I had another meeting today. We have sworn to a schedule and both the Beargarden and Ears albums will be available well before the end of the year. Nothing will stop us this time, though they are likely to be online releases initially.

I'm just dipping my toe in the water today, so that's all for now.