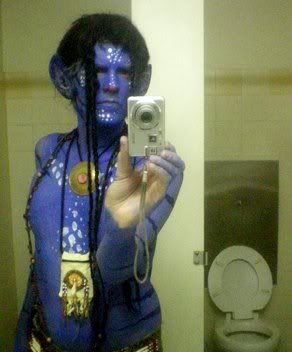 I was spending every available second on my play, desperately working to ply some shape into tens of thousands of words of dialogue, when, without too much warning, I am in some toilet, daubed in body paint, presenting as a Na'vi tribesperson. Again, the vicissitudes ...

With others of my species, I spent time outside Rio Tinto's Lair of Evil in Collins Street, generally protesting the cruel, ethic-poor behaviour displayed by the company in their ravening quest to wring unobtainium from the flesh of the Earth - and, in particular, their outrageous, but unsurprising, action in locking five hundred workers out of a vast, open-cut borax mine in California and bussing in masked scabs.

To paraphrase Jenny: they make the most successful film in history. It's seen by a vast number of people. It comes down very hard on the side of the environment, scolds corporate greed, compares the barking violence of the machines to the encompassing beauty of nature ... and what changes? They walk out of the cinema and nothing changes ...

Well, at least by planting ourselves, thus attired, outside the offices of one of our more conspicuous Resource Development Administrations we might go a little way towards helping people recognise a link between reality and what they see on screen.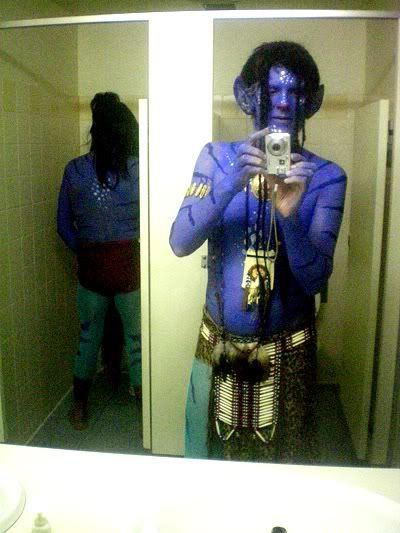 And .... something I photographed in the tea-room of the Melbourne Museum Moreland annexe.